Club Notes (January 28th)
Ireland Lights Up
Tir Conaill Park will once again be opened up for the 'Ireland Lights Up' campaign on Monday from 7pm to 8pm. We welcome anyone that wants to come in and go for a walk or run around Tir Conaill Park. We have a looped walk around our astroturf and our back car park which is closed off. Both areas are well lit up and safe for all the family.  Participants are asked to park at the front car park on the Killybegs road side of Tir Conaill before coming up to the astro for a 7pm start.
Club registration
Have you renewed your membership yet or the membership of your children? Pay your 2020 membership online as soon as possible by downloading the Clubforce app to your mobile phone or via the Clubforce webpage on your PC or other mobile device https://clubforce.com/…/gaa-four-masters-g-a-a-club-donegal/
Leaving Certificate Gaeilge Oral Revision Classes
The club is running leaving certificate Gaeilge oral revision classes every Friday from 5pm to 6.30pm. The classes cost €5 per week. The club will be holding revision Leaving Certificate classes aimed at the Irish Oral examination.  Parents and club members are encouraged to let anyone that is doing their Leaving Certificate know about this class.
Ladies Football Winter League
Our Ladies winter league continues on the astroturf pitch in Tir Conaill Park every Thursday night, with player and coaches from U16, Minor and Senior taking part. Well done all and keep up the great work. The league runs on a Thursday from 7.45pm to 9.15pm.  All new (and old) players welcome to come along!  Well done also to Hannah Crawford who also received a County Representation award last week for her involvement with the Donegal Minor Ladies Football team. Well done Hannah!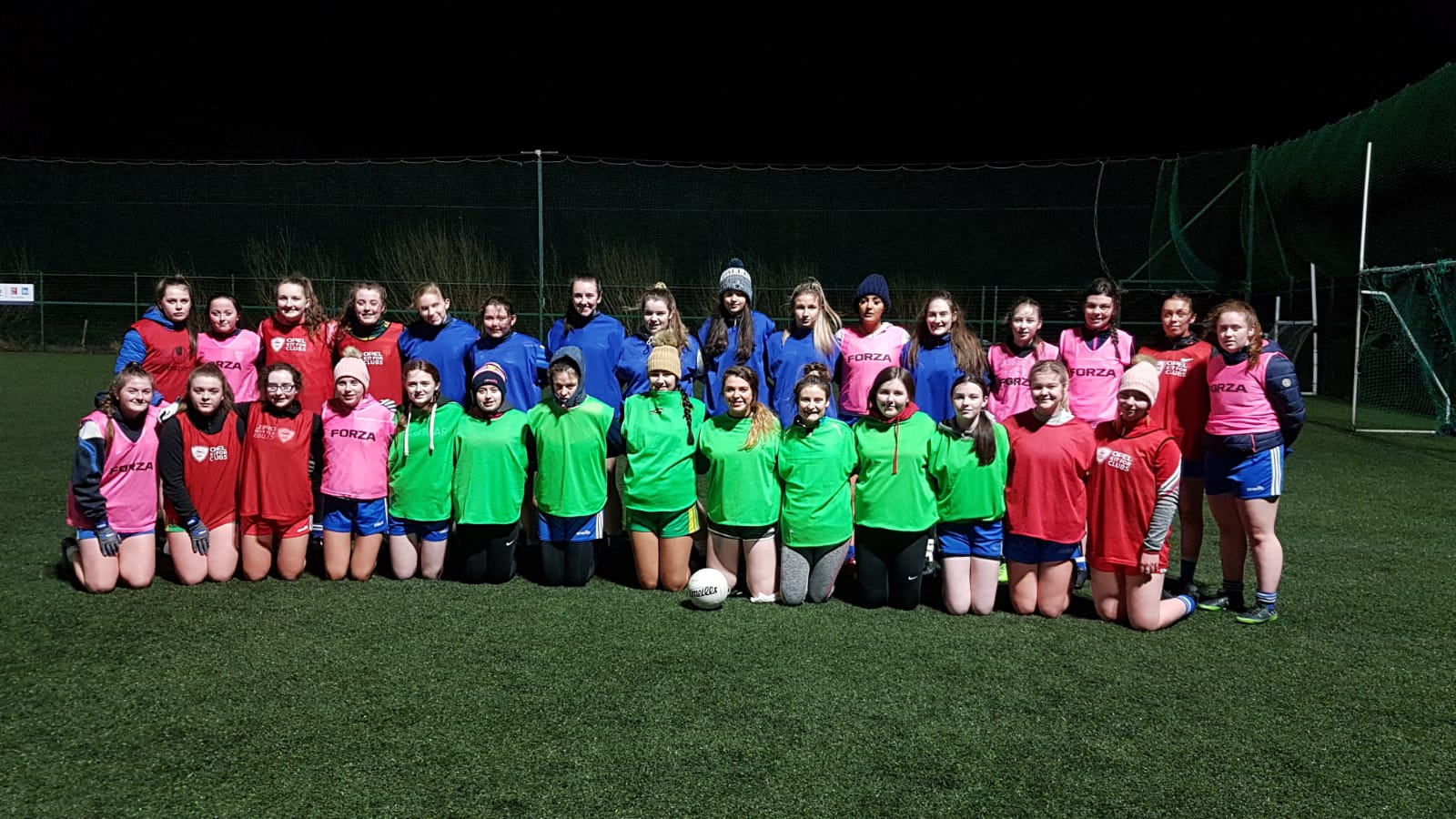 Lotto
There was no winner of the Lotto Jackpot of €900 in Week 29 of the 2019/2020 season draw held in the Abbey Hotel on Monday January 27th.
The €50 winners in the Lucky Dip were Mark Quinn, Doonan and Aidan O' Doherty, St. Ernan's. The numbers drawn were 10, 16, 21 & 22. New members are still welcome so why not play online now and be in with a chance of winning €1,000 next Monday at https://www.myclubfinances.com/fourmasterslotto
National Draw Tickets
The Club are now selling tickets for the National Club Draw online. The tickets cost only €10.00 and there are some magnificent prizes on offer. It should be noted that the total proceeds of the tickets sold by the club remain with the club.
Purchase now at the following link https://clubforce.com/…/gaa-four-masters-g-a-a-club-donegal/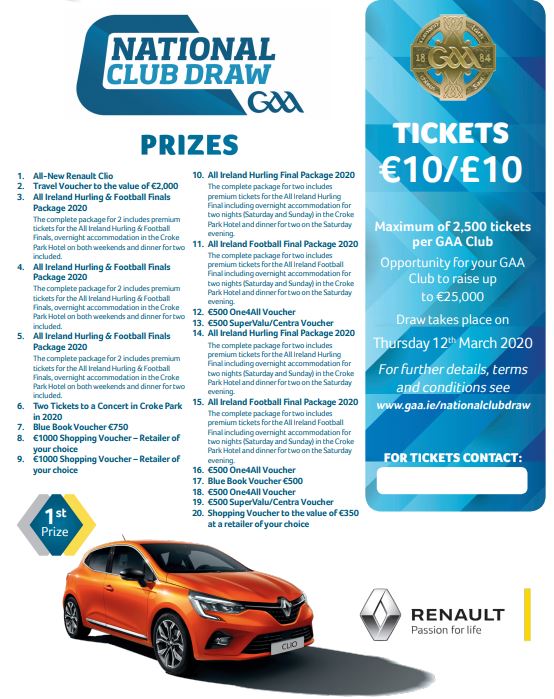 Win Your House In Dublin 
We invite our members to support Donegal GAA's house draw. You could win a four bed semi-detached home in Dublin with Club Donegal. With over 134 square metres of living space, this four bed semi-detached home is located in Brownsbarn, adjacent to Citywest. On 9th May one very lucky person will win this brand new house in our capital. Second prize in the draw is a brand new Mazda 2. Tickets, priced €100, are available to buy from Sean Dunnion who is the clubs designated person or online now at winyourhouseindublin.com