CHAMPIONS
Our minor boys triumphed tonight to become Southern Regional Champions in a hard fought contest against a gritty Glenties team who never gave up right to the final whistle.
Our boys started off the better with two quick fire points from Dermot Slevin and Shay Travers in the first five minutes before Daniel Gildea replied with two of his own to level it up after ten.
Our lads controlled the game for large parts and pushed the lead out to six points , 8 points to 2 with scores from Mark Jordan, Ultan O'Grady from a 45 another from Dermot Slevin , two from Alex McCalmott and a great score from Richard O'Rourke by the twenty fifth minute but Glenties dug deep and got four points in the remainder of the half to leave it 0. 8 to 0.6 at half time.
We started well in the second half with Shay and Dermot again splitting the posts to leave us 10 points to 6 up.The most decisive score of the game came on the 39th minute when after a sweeping move up the field Alex mc Calmott got onto a through ball to finish it to the net leaving us 7 points up going into the last quarter.
It took to the 52nd minute for Glenties to respond with another point from Gildea but again our lads hit back with points from Shay , Dermot and Alex .
Glenties came back with a goal from Mark McDevitt but this spurred our fellas to finish the game out with two more points from Dermot Slevin and a penalty goal that he dispatched with ease to finally finish the game as a contest.
It was a fitting end to a game that whilst our lads deserved to win were pushed all the way to the final whistle.
Final score:
Four Masters 2.13    Glenties 1.08
There were great celebrations as Brian McEniff handed over the cup to captain Shay Travers as the parents cheered on their heroes.
Great credit must go to these lads and their management for their commitment to the team and the club and now they look forward to a County final with either Gweedore, Buncrana or Malin .
Well done lads!
Scorers:
Dermot Slevin 1.5
Shay Travers 0.2
Alex McCalmott 1.3
Richard O'Rourke 0.1
Mark Jordan 0.1
Ultan O'Grady 0.1
Team:
Evan Gallagher, Chris Gallagher, Dermot O'Donnell, Jamie Gorrell, Lee Murchan, Darragh Geary, Carl McCarry, Ultan O'Grady, Richard O'Rourke, Joe Leape, Seanan Quinn, Alex McCalmott, Mark Jordan, Dermot Slevin, Shay Travers
Subs: Andrew Monaghan, Conor Reid, Matthew Callaghan, Liam McLaughlin, Frank Cornyn, Dan Dunnion, Calum Steward, Adam Gillespie, Michael Gallagher, Ethan Mc Nulty
Injured:
Ethan Potter, Ross O'Keeney, Daniel Quinn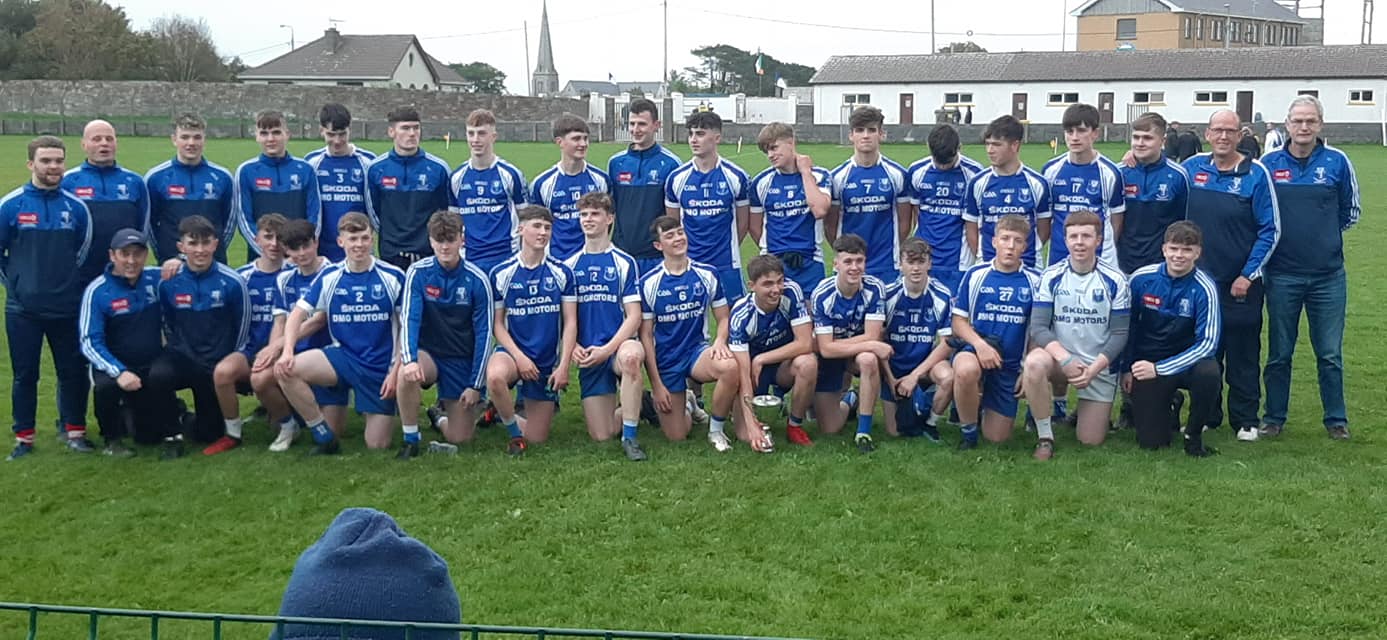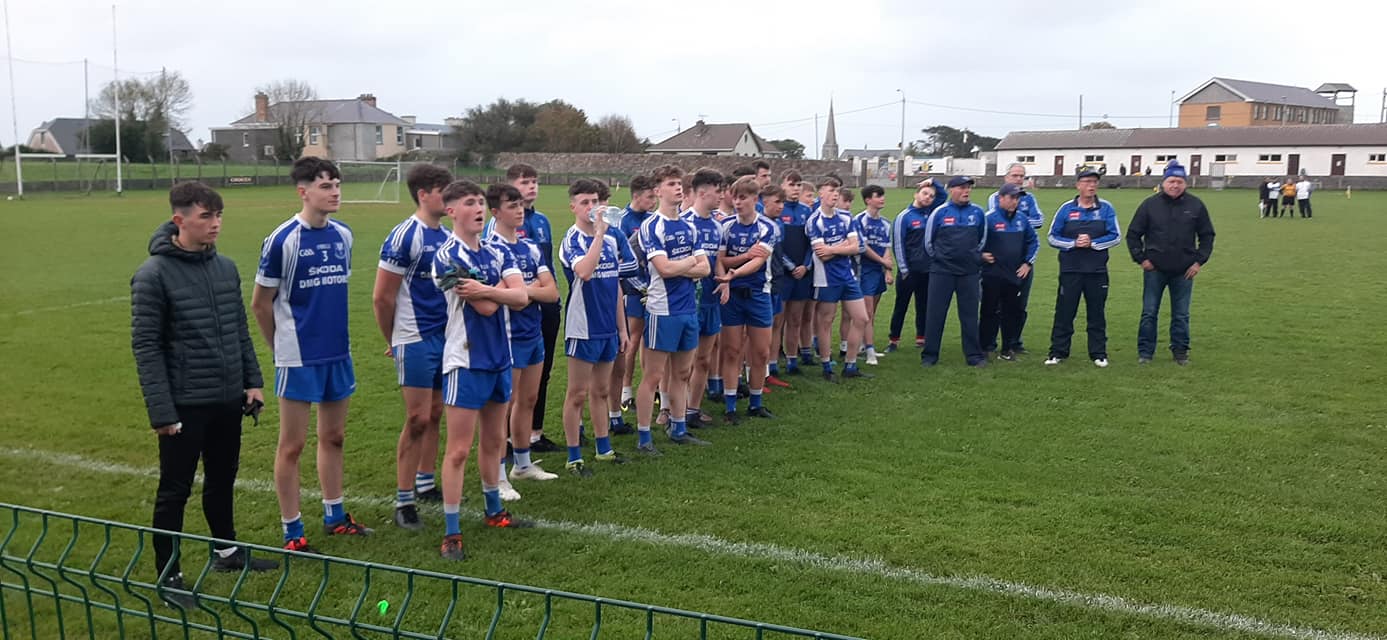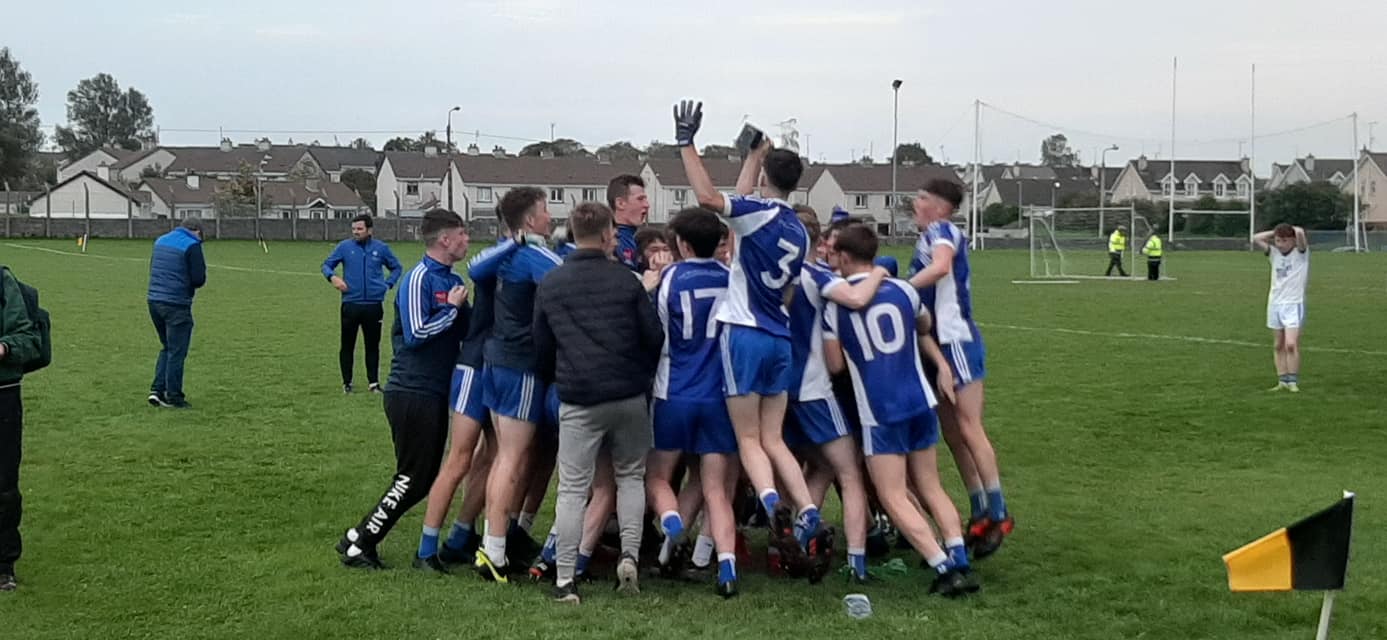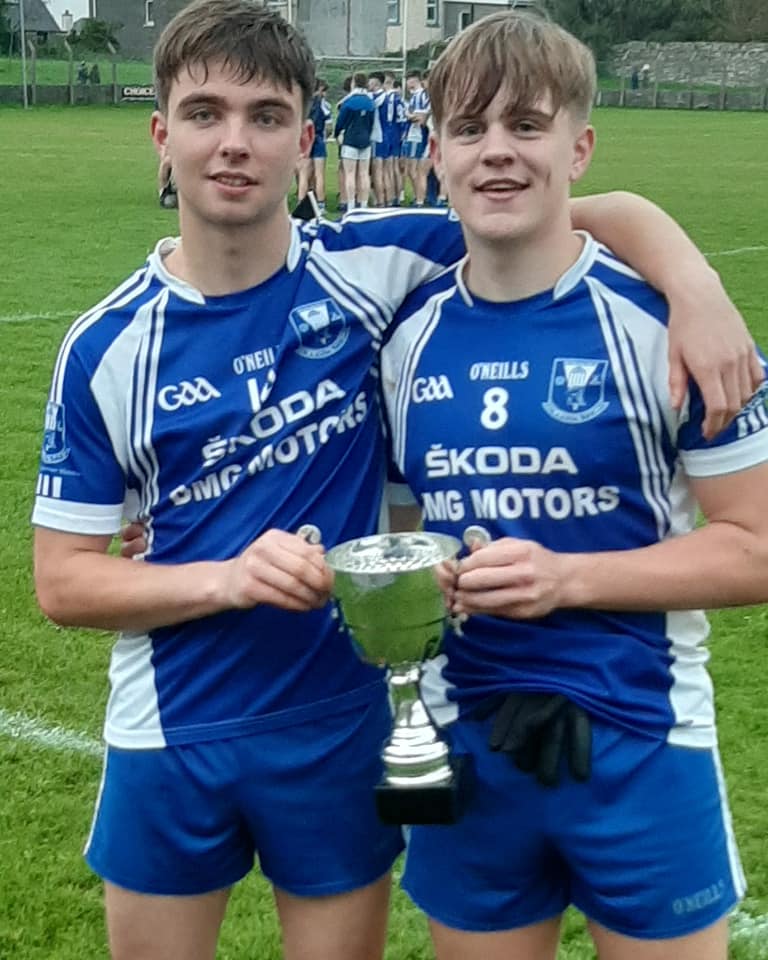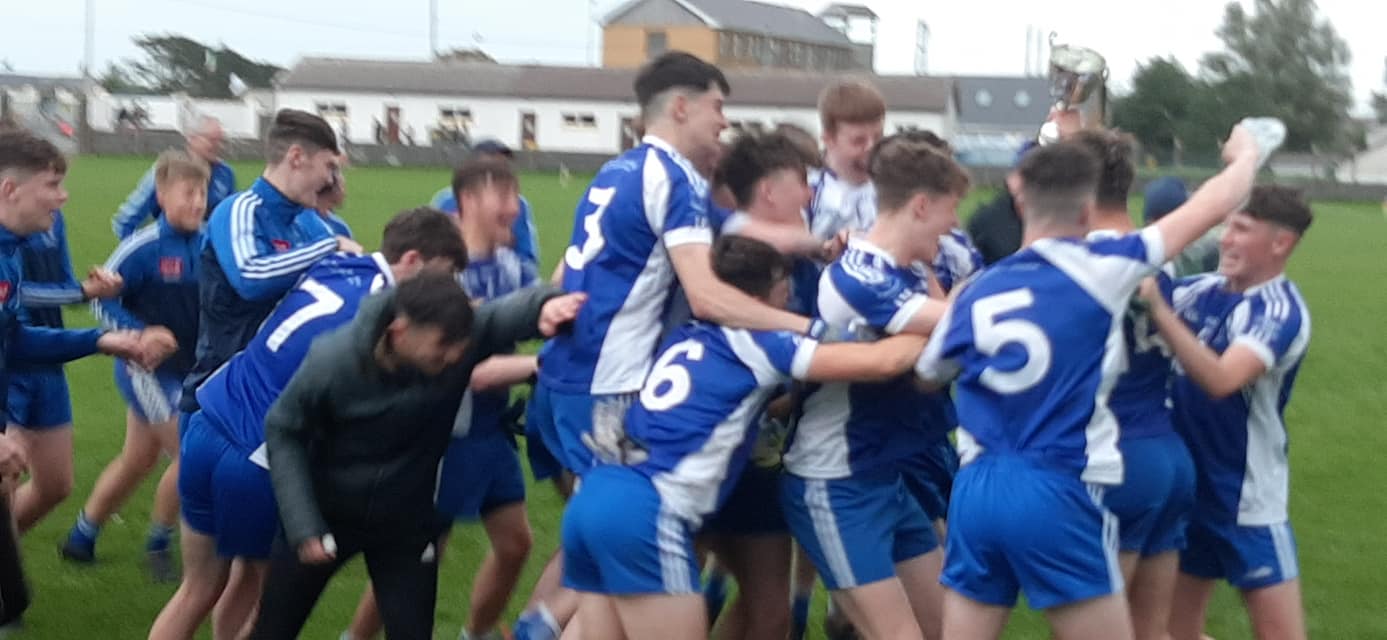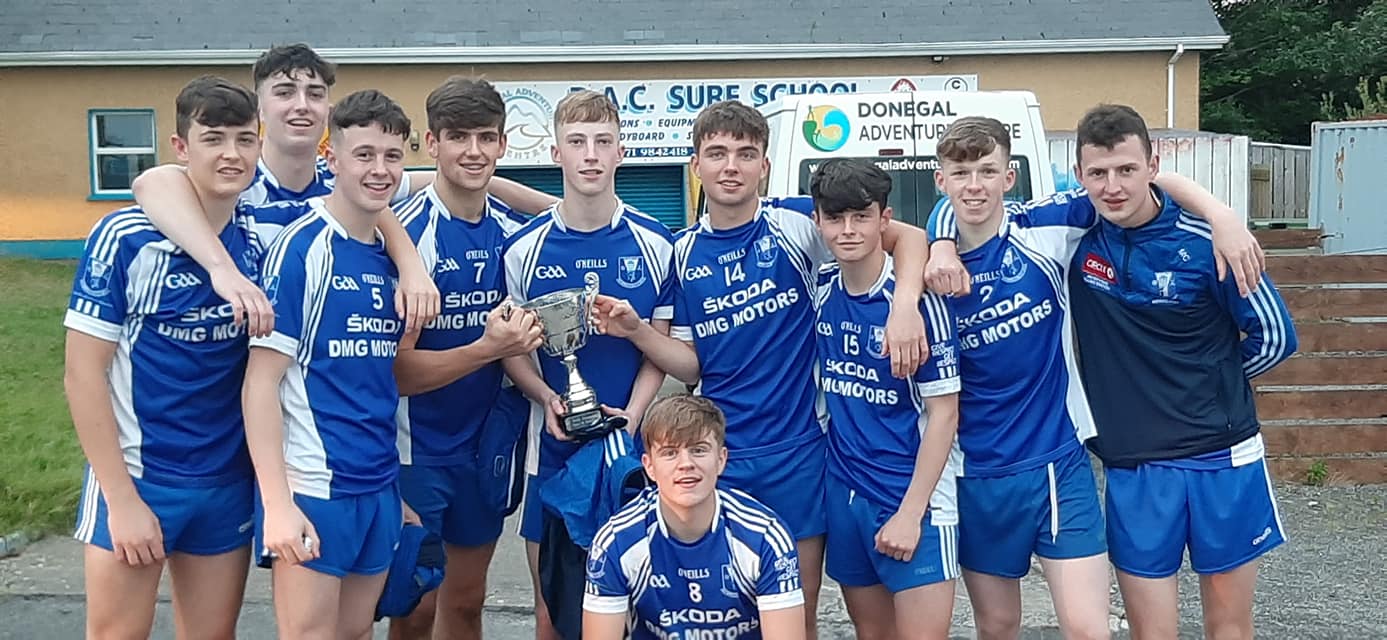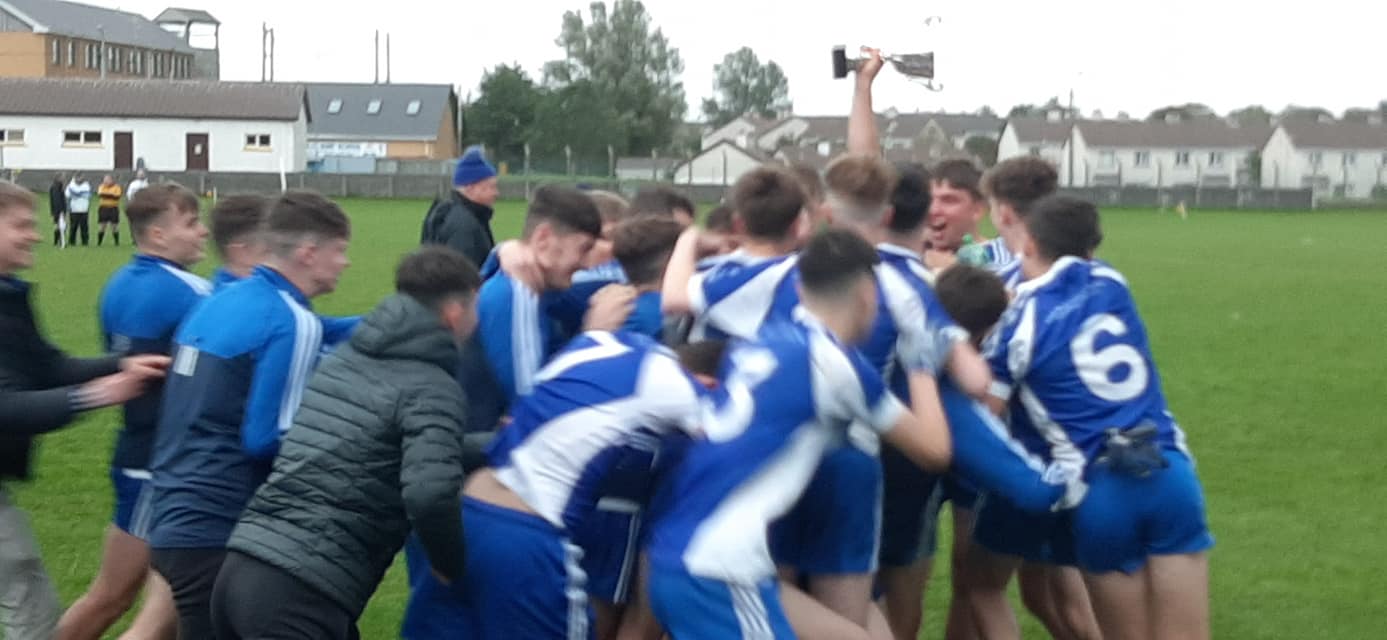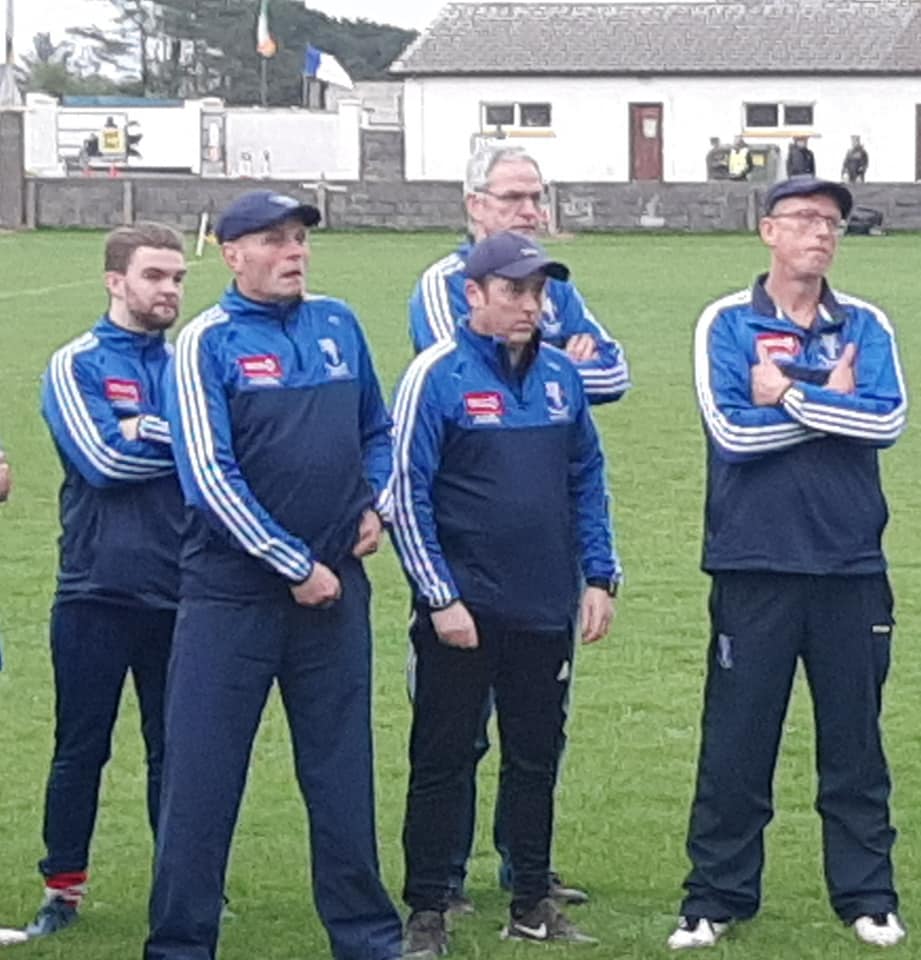 By fourmasterspro
Fri 11th Sep