Four Masters GAA – Club Notes
23th May 2023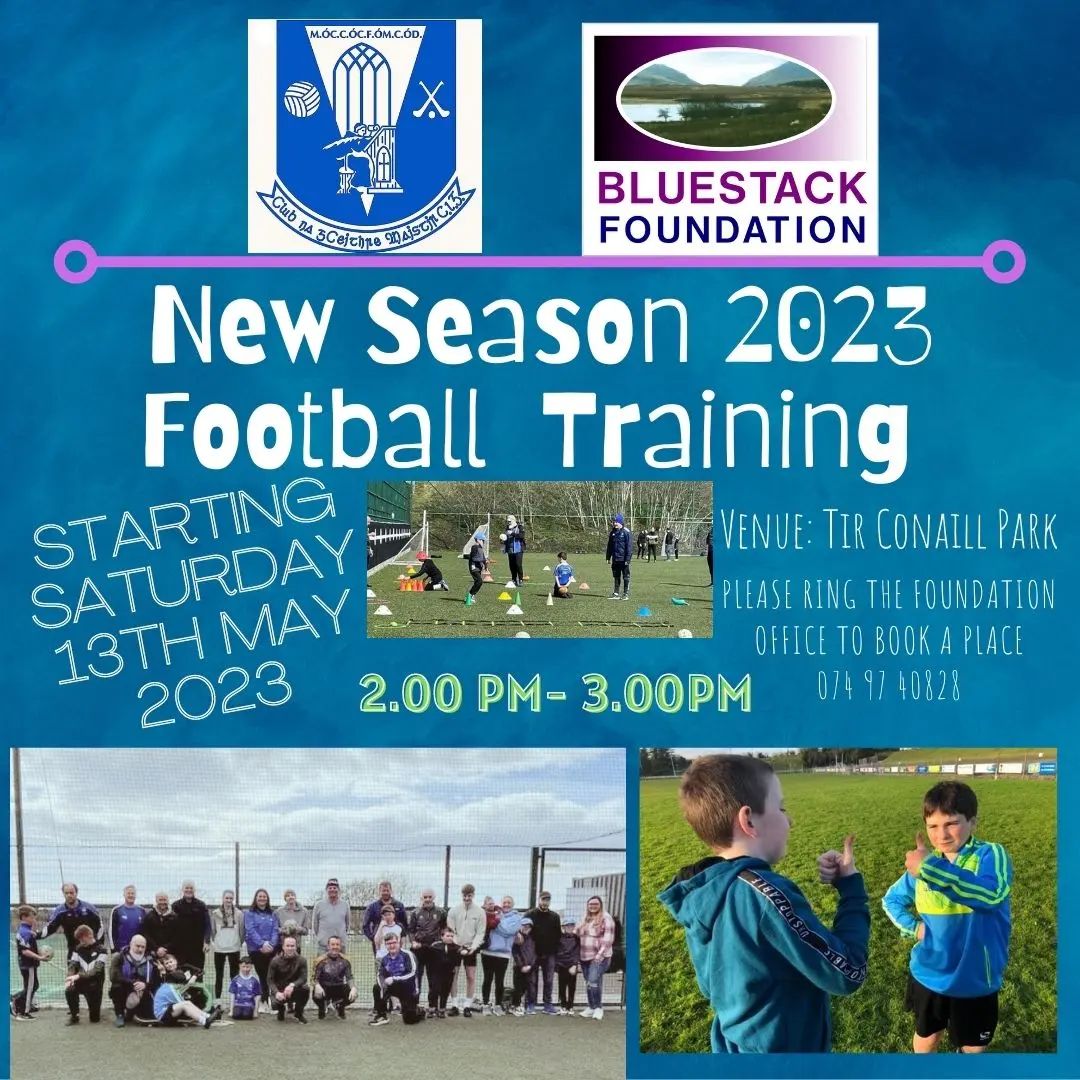 Bluestack Foundation Training
Volunteers needed!! Football training for members of the Bluestack Foundation is on Sat 27th of May, on the AstroTurf at Tír Chonaill Páirc. We are always looking for volunteers to help out at these sessions. Please contact us if you are interested.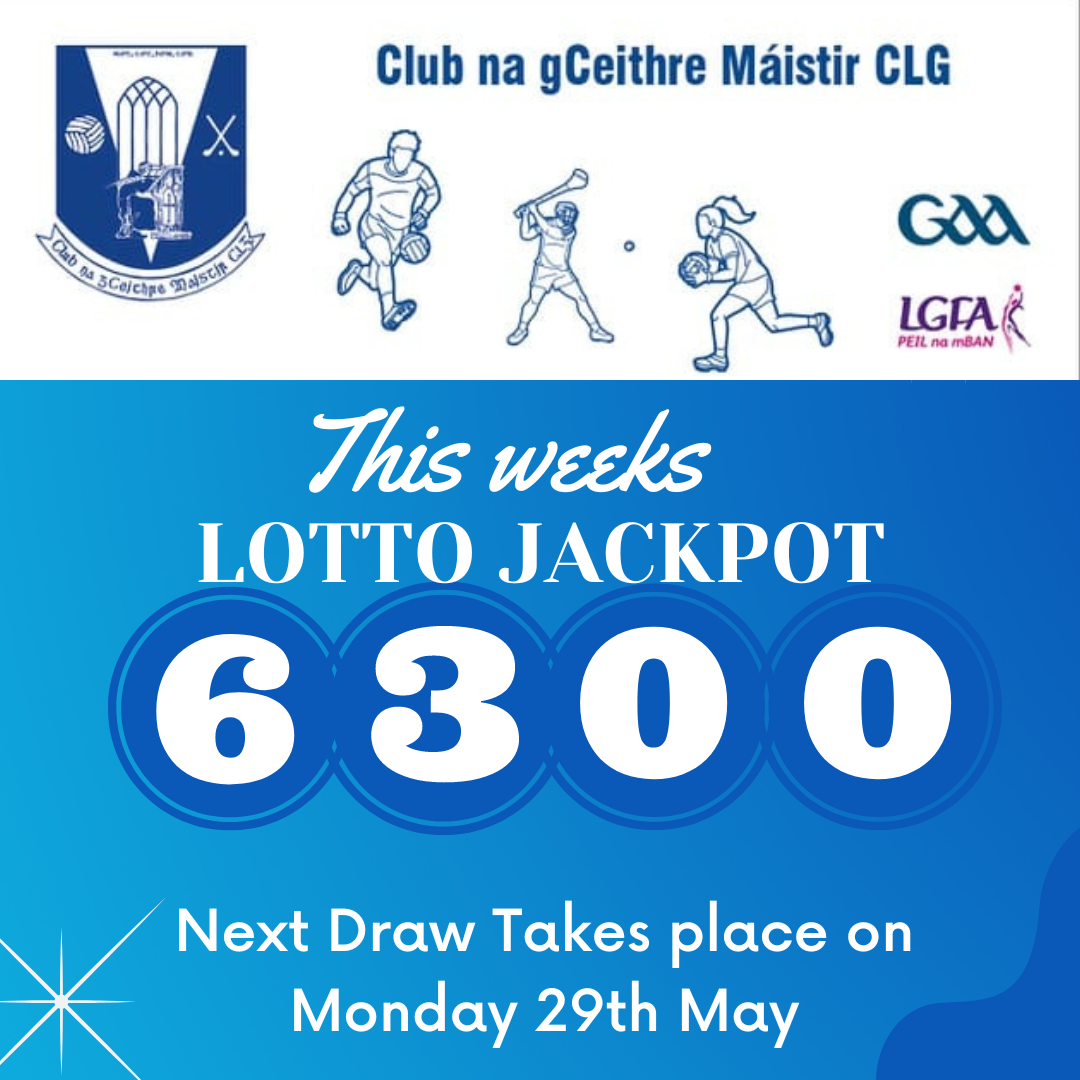 No winner of this weeks Lotto draw for €6200 Lotto Jackpot, Drawn numbers were 1, 9, 22 & 23 – the winners of the €50 Doms Pier1 Vouchers: Brid McGinly, New Row & Peter Rooney C/o Peters Mans Shop, Main Street – Next Jackpot €6300
Senior Men – Four Masters 1-10   Ardara 1-15
Hard luck to our Senior team who lost their league game against Ardara today.
Team : Ryan Haughey, Aidan McHugh, Dylan Kennedy, Darragh Geary, David Monaghan, Caolán Loughney, Sean McKiernan, Oisin Reid, Conor Reid (0-1), Senan Quinn (0-1), Jamie Crawford (0-1f),Cathal Feeney, Joe Leape (1p-2), Killian Faulkner (5f), Senán Carr. Subs: Oisin Bryson, Caolán Sweeney, Leo McGowan, Jason Duignan, Ross O'Keeney
Four Masters scorers: Killian Faulkner 2-3, pen,1f; Alex McCalmont 1-1; Joe Leape 0-2; Caolan Loughney, Seanan Quinn, Jamie Crawford (f) 0-1 each.

Senior Reserves – Four Masters Reserves – 0.15  Ardara – 1.08
Well done to our Senior Reserve team who won their league game against Ardara today on a scoreline of 0.15 to 1.08
Team: Oisin Bryson, Michael McMullin, Fiachra O'Donnell, James McHugh, Leo McGowan, Ross, Keeney, Caolán Sweeney, John Bell, Ethan McNulty, Brian Peter Gallagher, Daniel Quinn, Daniel McIntyre, Conor Meehan, James McMullin, Conor Gillespie. Subs: Pauric Harvey, Donal Dunnion, Danny McGarrigle, Joe Gillespie, Eoghan Corley, Gerard McBrearty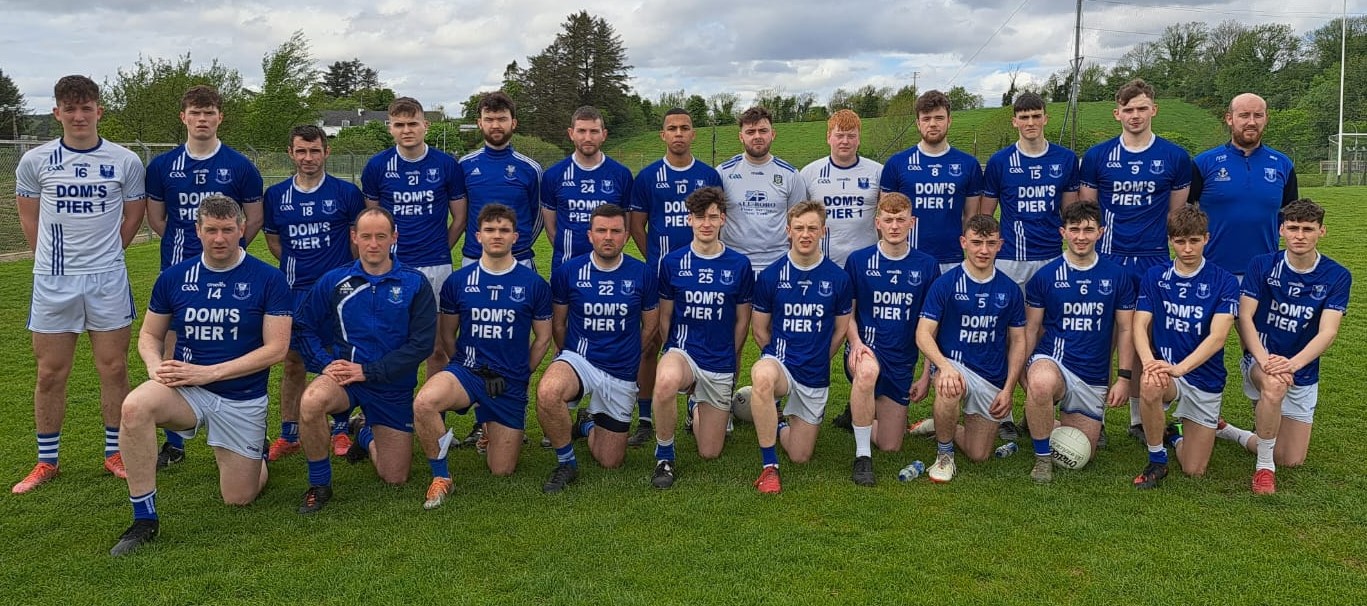 Ladies Four Masters – 1.03 :Aodh Ruadh – 5.10
Well done to our Senior Ladies who had a super win this morning Vs Mc Cumhaills in Ballybofey, winning 1.03 to 5.10. This was a brilliant all round team performance from No 1 – 20. Well done. Our next game is against Red Hugh's in a few weeks.
U16 Girls: County Semi-final
Congratulations to our U16 girls team who qualified for the league final with a scoreline of 3.11 to 2.10 vs Naomh Chonaill in Tir Chonaill Park last week. After getting off to a sluggish start, which saw a strong Naomh Chonaill team take an early lead, the girls rallied round & with the help of 2 goals late in the first half, went in level at half time. The Glenties team started strongest in the second half also, but with the help of a very supportive & vocal crowd, the girls turned on a great display to win by 4 points. There were terrific performances throughout the team but particular mention for Nicola in goals who pulled off some great saves and Sara who scored 3.5 on the night. Well done to Four Masters & thanks to Naomh Chonaill for a wonderful game of football.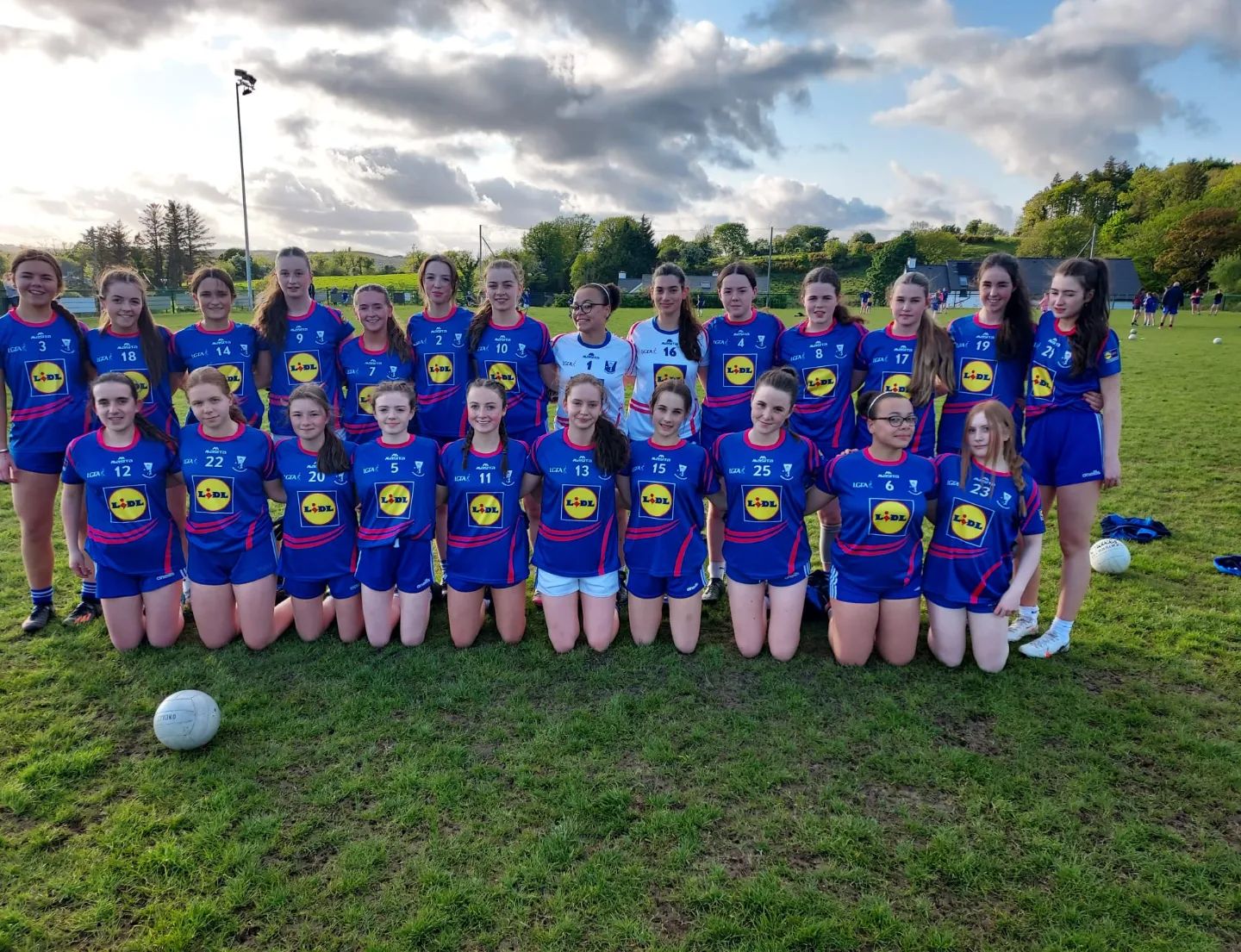 Minor (U17) Boys: League County Semi-final
Four Masters : 1-11
Gaothdobhair : 1-09
Well done to our U17 Minor Boys team, who beat a strong Gaoth Dobhair side by 2pts in the County semi-final on Sunday evening in O'Donnell Pairc. Best of luck to the boys and management in the Final!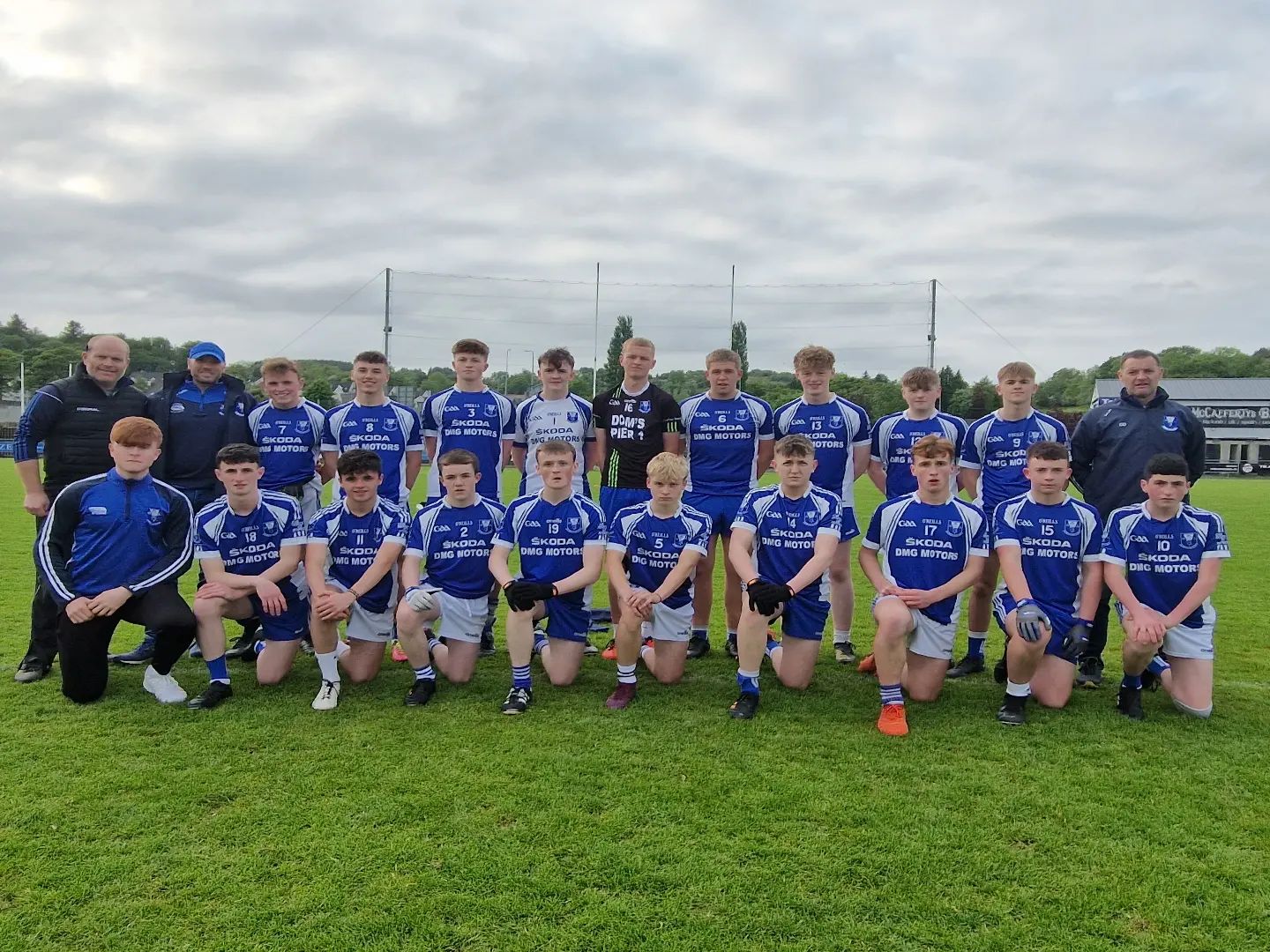 Academy
Our Academy is back up and running for this year, the times are :
Children Born

2018/19

–

10am – 11am

Children Born

2017

–

11:15am -12:15am
For more information contact:  Rory (087)8872283
U16 Girls Team
Hard Luck to our injury stricken U16 girls who lost 3.10 to 1.8 vs St Nauls in Tir Chonaill Park. Well done to St Nauls who showed greater determination & hunger on the night. Best wishes to both teams who progress to a county semi final & we await other results to know our oppositions.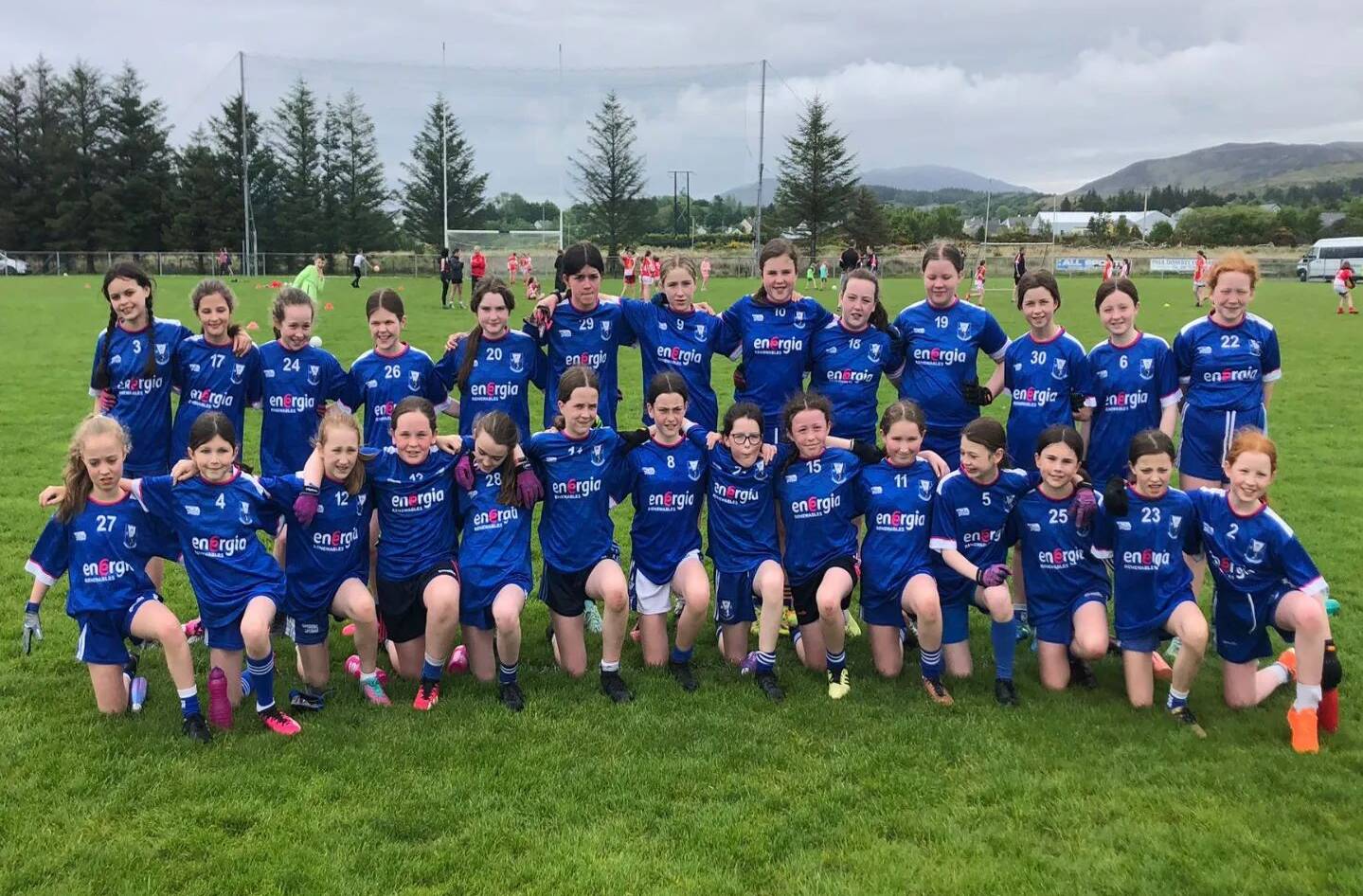 space
U15 Boys Team 
Well done our U15 boys who had a good win in Div 1 against Kilcar followed by, and an exciting draw against Naomh Ultan in Div 3.
U12 Girls
Thank you to Glenties LGFA for hosting a great U12 blitz . Well done to all the girls, coaches and referees who participated in the blitz.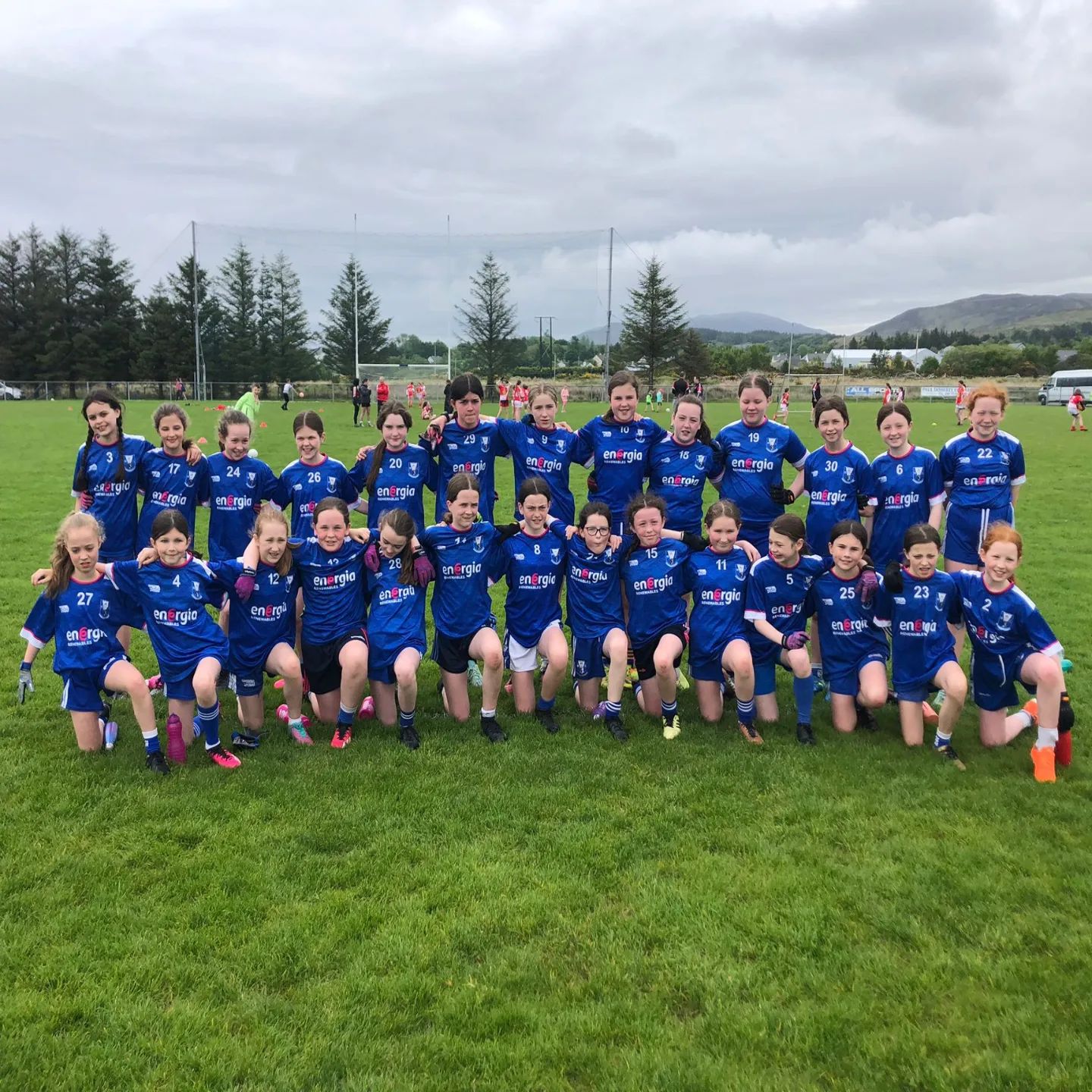 U9 Boys
Our u9s travelled to @Killybegs last night. Great football was played by both teams so well done to all. Training continues next Monday night in Tir Conaill from 7pm. New players always welcome.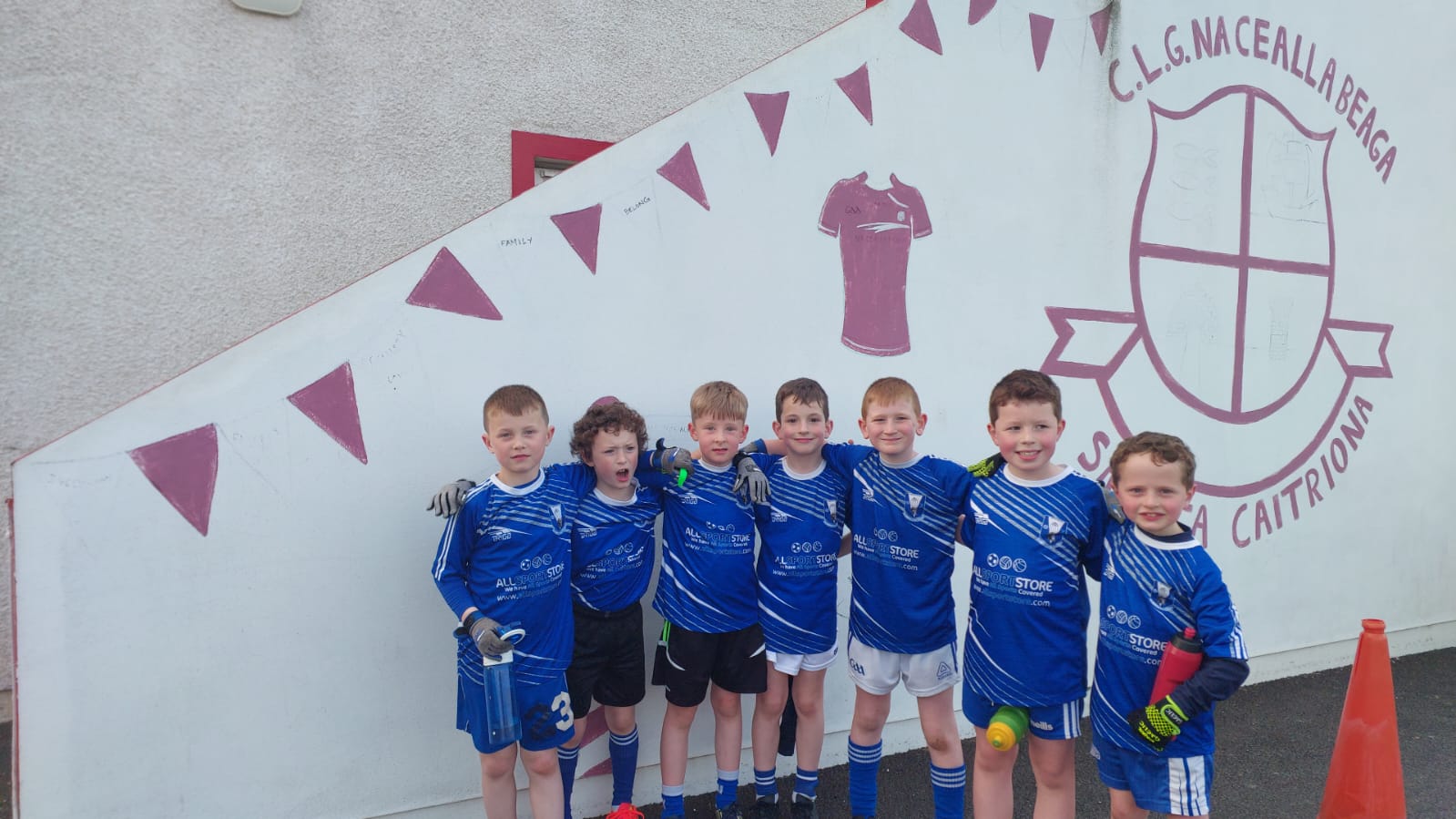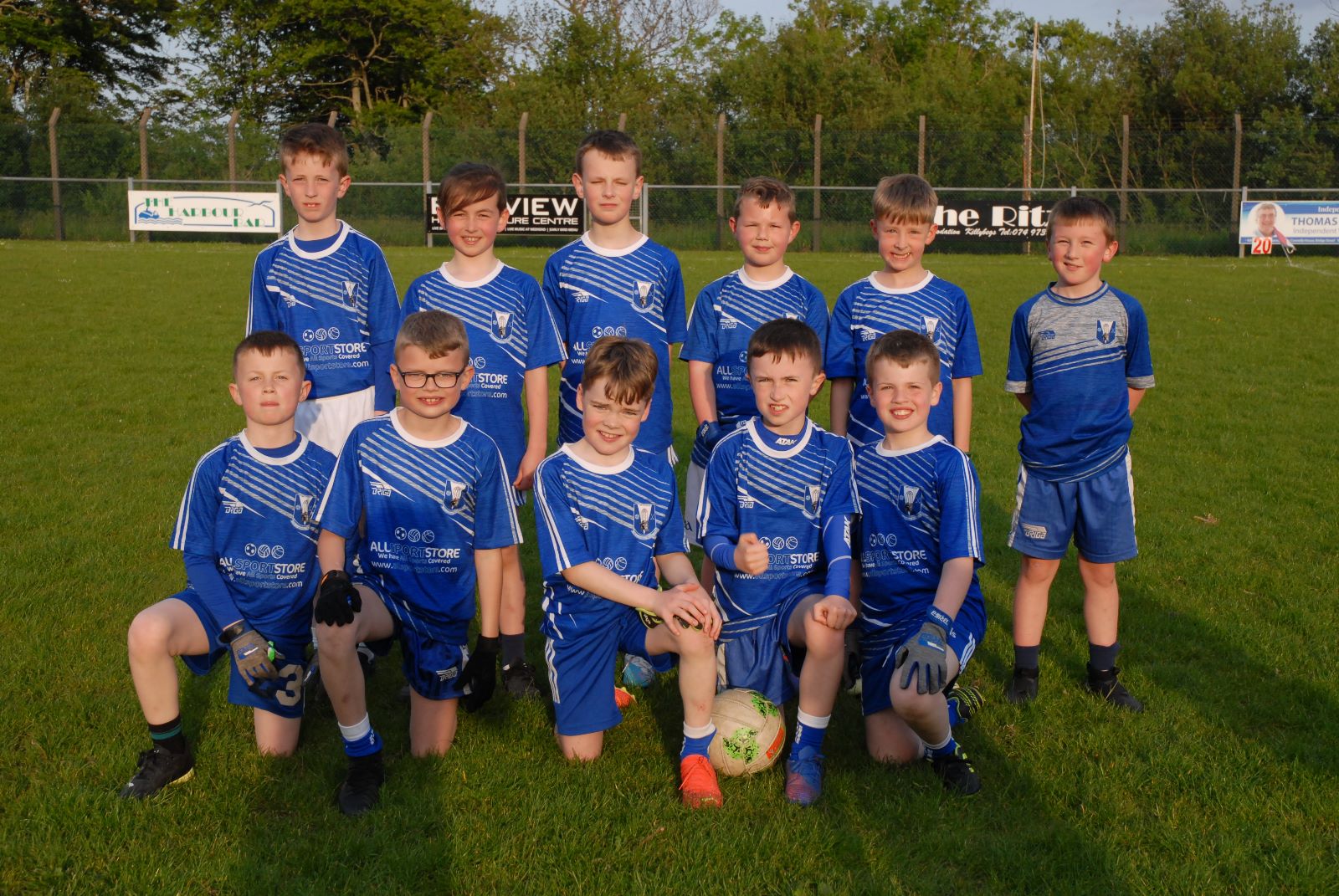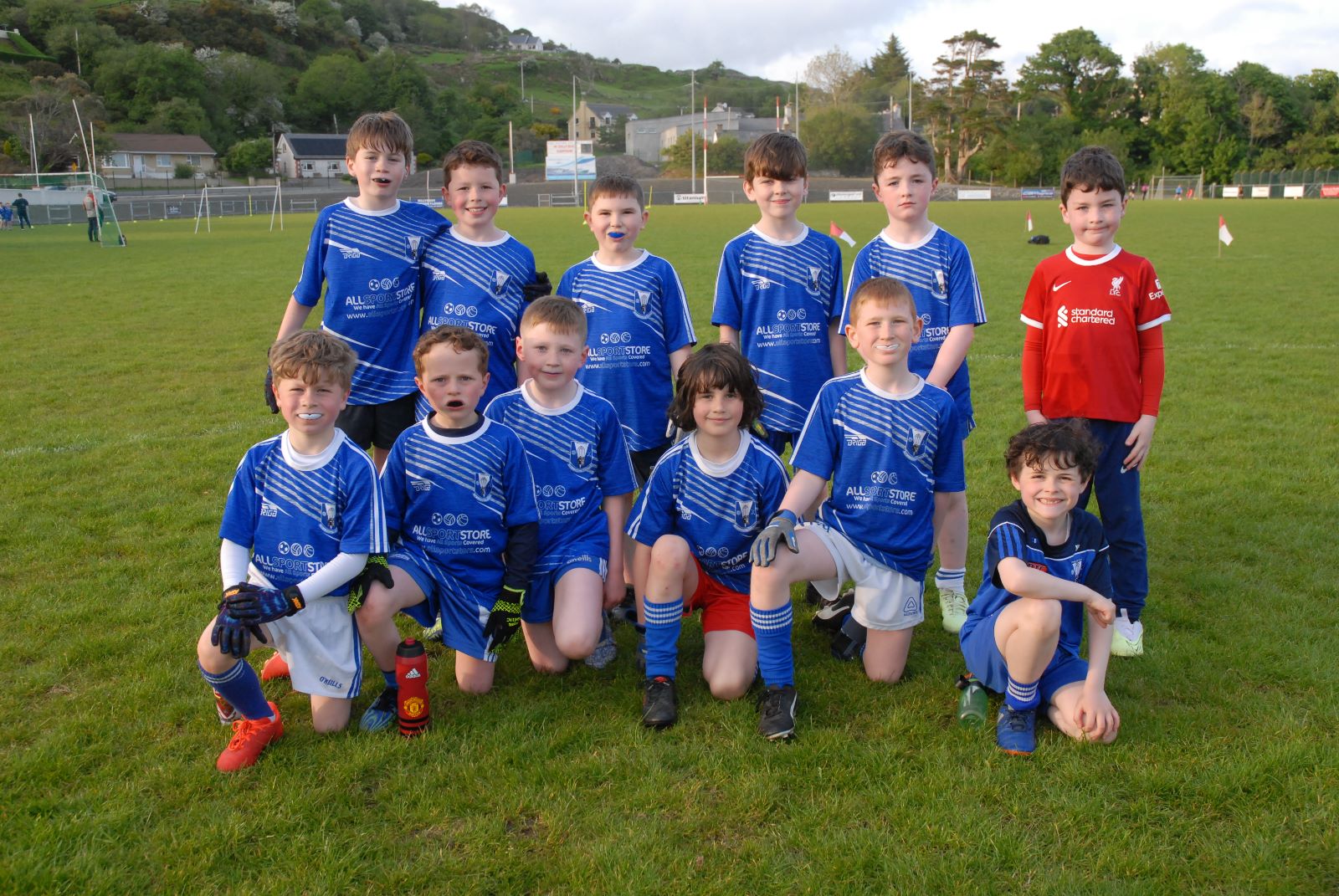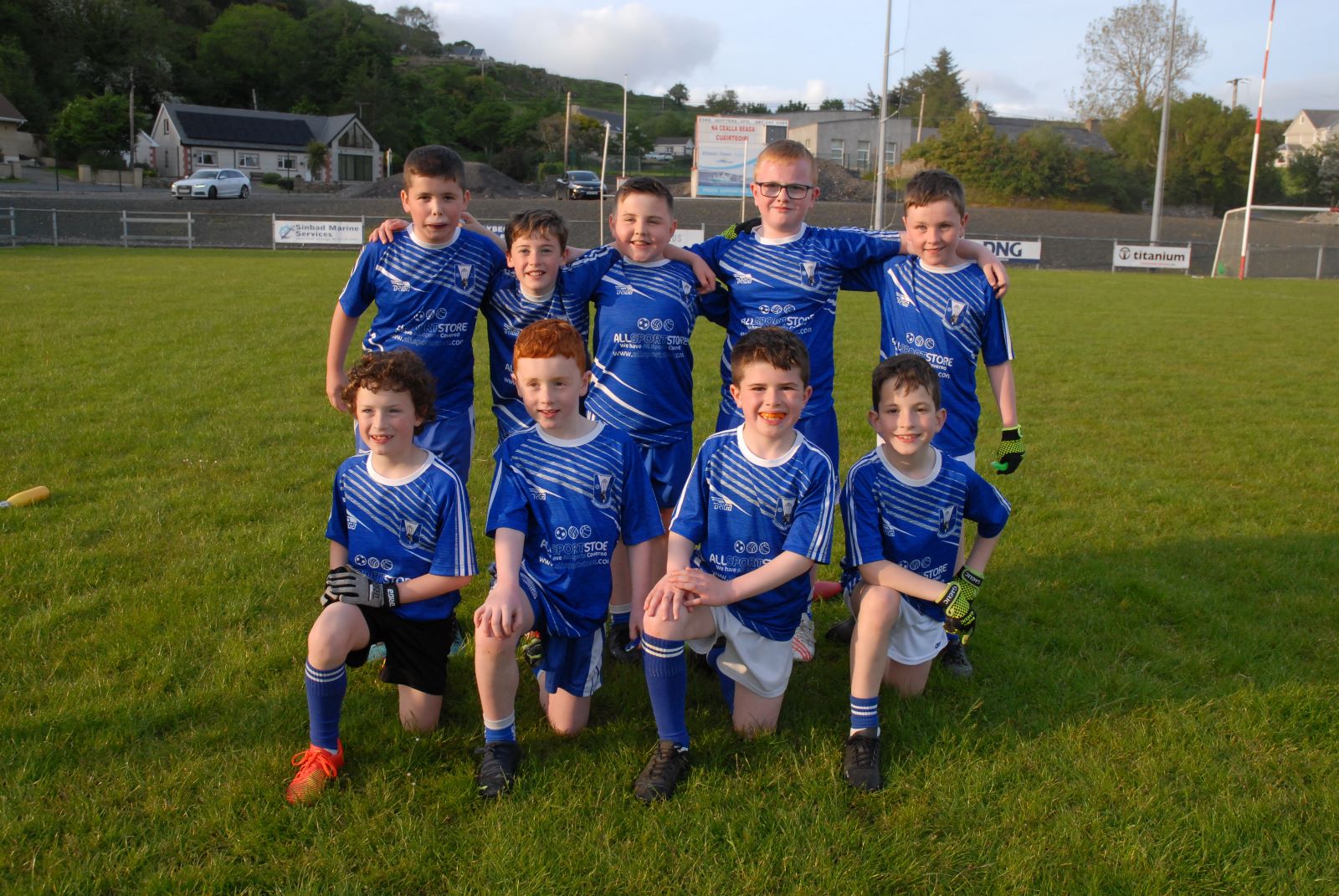 By fourmasterspro
Tue 23rd May