U15 Boys – National Féile
1st July 2023
The Four Masters U15 boys travelled to the Connaught Centre of Excellence in Knock, Co. Mayo on Saturday 1st July to take part in the National Féile competition. The Four Masters were the winners of the County Féile competition and went on to represent Co. Donegal in this National Competition. The team played in Div 2 of the competition and were in a group with Gort na Móna CLG (Antrim), O'Donovan Rossa (Derry) and Navan O'Mahonys (Meath).
Their first game was against the Antrim champions Gort na Mona, it took both teams a few minutes to settle, and some great work in defence made it difficult for the opposition to score. Thomas Lenehan was in flying form putting over scores from tight angles against a strong wind. The Four Masters lead 0-5 to 0-2 at halftime. The second half was more of the same, and a goal from Thomas Lenehan ensured the victory for the Four Masters, winning 1-07 to 0-02.
The second group game, was against the highly fancied Derry champions O'Donovan Rossa, both teams played great football and the tackling and defence of both teams meant that scores were hard to come by, however an early goal gave O'Donovan Rossa the edge, leading 1-01 to 0-01 at halftime. The Four Masters boys came out fighting in the second half, and were soon putting scores on the boar, they also had a goal chance, but were able to convert. It was a 1pt game at one stage, with the Four Masters trailing 1-03 to 0-5 going into the last few minutes, however while pushing for that extra score the boys conceded two goals in quick succession, loosing on a final scoreline of 3-03 to 0-06.
The 3rd group game opposition was Navan O'Mahoney's from Co. Meath. This game was played in less windy conditions, than the previous games and the Four Masters team were able to settle quickly and played some great football, a goal from Tómas Carr meant a comfortable halftime lead of 1-04 to 0-1. The Four Masters continued to dominate in the second half and two goals from Finn Gillespie sealed the win with a scoreline of 3-05 to 0-02
Results elsewhere meant that three teams finished level in the group with 2 wins each, resulting in the Four Masters topping the group based on having conceded the least amount of scores, which was a testament to the great defence of this team. This meant that the team were into the Div 2 Cup semi-final where they played Naomh Pádraig Droim an Tí from Armagh, this was a cagey game and scores were hard to come by, a slow start by both teams left the score 0-02 to 0-01 at halftime, in favour of the Donegal boys. Both teams had to come out and play in the second half, and after a great save from Lewis McCalmont in the Four Masters goal, Jamie McMonagle then scored a goal to put distance between the teams, with the Four Masters winning 1-03 to 0-02 in the end, to put them into an All-Ireland Final.
In the final they once again faced O'Donnovan Rossa from Derry. There were tired legs on both sides, but it was the Derry team who managed to convert their chances to build up a lead of 0-05 to 0-0 at halftime. The Four Masters boys didn't give up, but a goal for O'Donnovan Rossa in the second half left too much to do in a short time, with the final score; O'Donnovan Rossa 1-08 Four Masters 0-02.
The Four Masters have represented their club and county extremely well, getting to an All-Ireland final at any level is a fantastic achievement and something that these boys should be proud of. The club would like to thank all the supporters who travelled to Mayo and also to Tír Conaill Properties, BMCM Motors and All Sports for sponsoring gear for the team. There will be no rest for this squad as they look to prepare for next weekend's County League Finals in Div 1 and Div 3.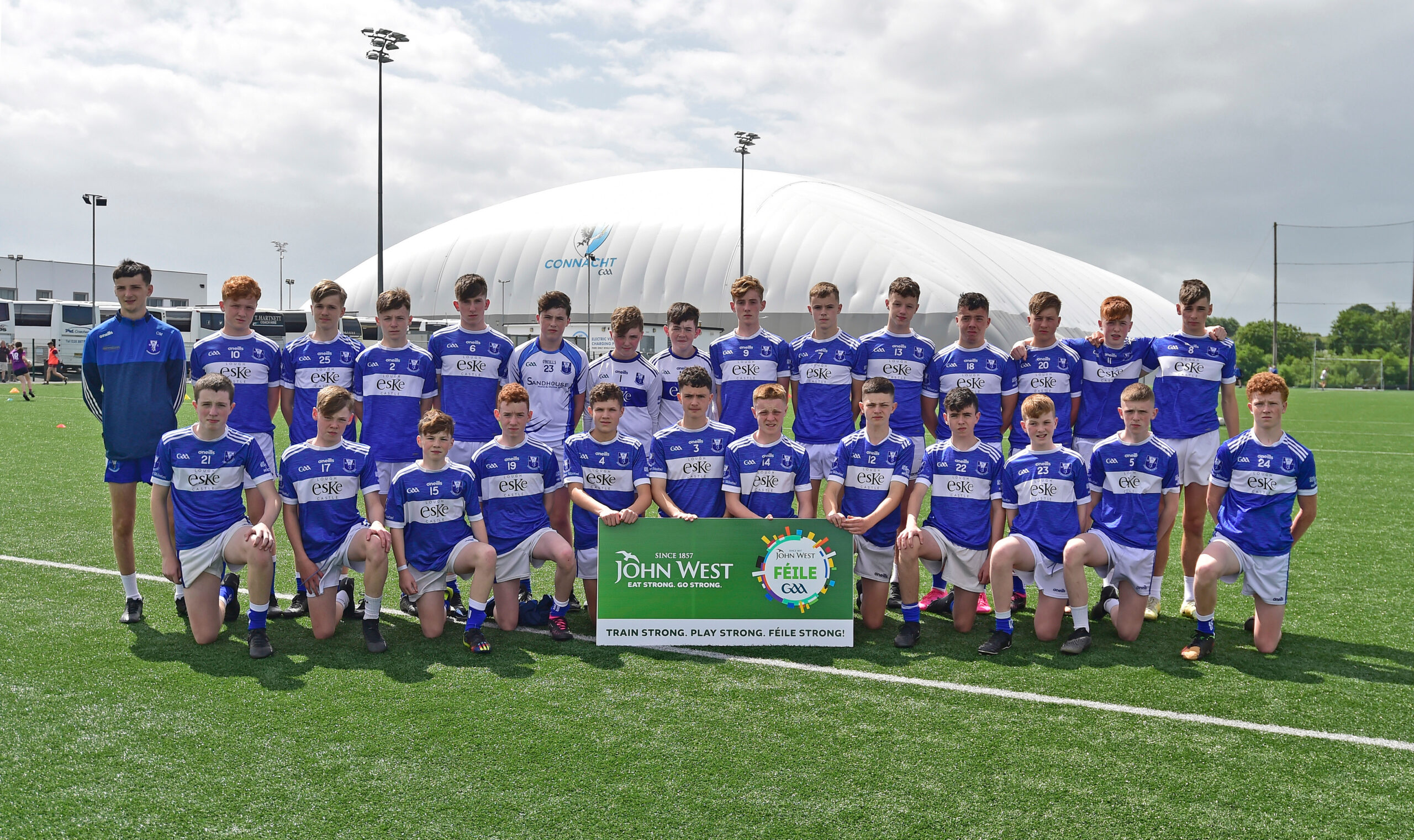 By fourmasterspro
Mon 3rd Jul