Termon v Four Masters
Another fantastic performance from our U14 girls this morning in Termon. On what was a very warm day, they had to work extremely hard for their victory. We started the game strongly, with particularly good breaks out of the back line to set up scores for the hard working forwards. Teamwork and support was evident as 9 girls scored altogether, with even 2 of our half backs getting in on the scoring. Huge efforts went into the first 20 minutes of the game and this soon took its toll on our players towards the end of the first half, when we leaked a few scores but went into half time with a healthy lead of 3.9 to 3.2.
Termon started the second half stronger and soon had us pegged back to 4 points. Following a wonderful save and clearance from our brilliant young goalkeeper, the girls sprinted up the pitch and scored a goal of our own. This settled us back into playing our own passing & support game and with wave after wave of attack, we scored some fabulous points and 2 more goals, leaving us comfortable in the last few minutes.
We ran out 6.14 to 4.5 winners and were deserving of our victory, with every girl leaving the pitch exhausted.
Well done to these young ladies and best of luck in U14 final next Saturday morning.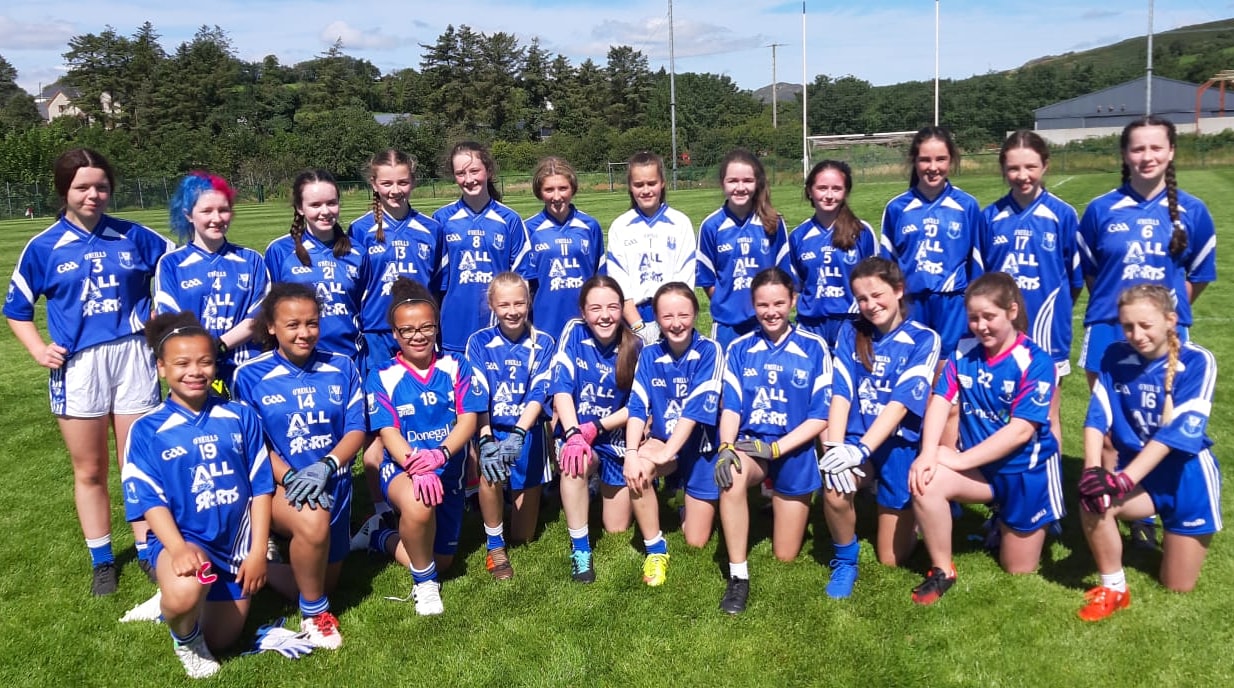 By fourmasterspro
Mon 10th Aug