Our U14 girls played a superb game of football in Tir Chonaill park on Saturday morning vs Naomh Chonaill. The Glenties side started brightly with some strong inter-play. But after we weathered the storm and came to grips with their strong midfield, we settled in to playing our own game and took control of the match and ran out comprehensive winners. The teamwork and consistent efforts of the girls was a joy to watch. Our quick handpassing that we practice so much in training began to work a treat and reaped many of our scores. The teamwork and support play was evident, with 7 different players scoring for us. Thank you to all our support – it is great encouragement to hear the crowd cheering. We await word on our opponents in the semi final next Saturday.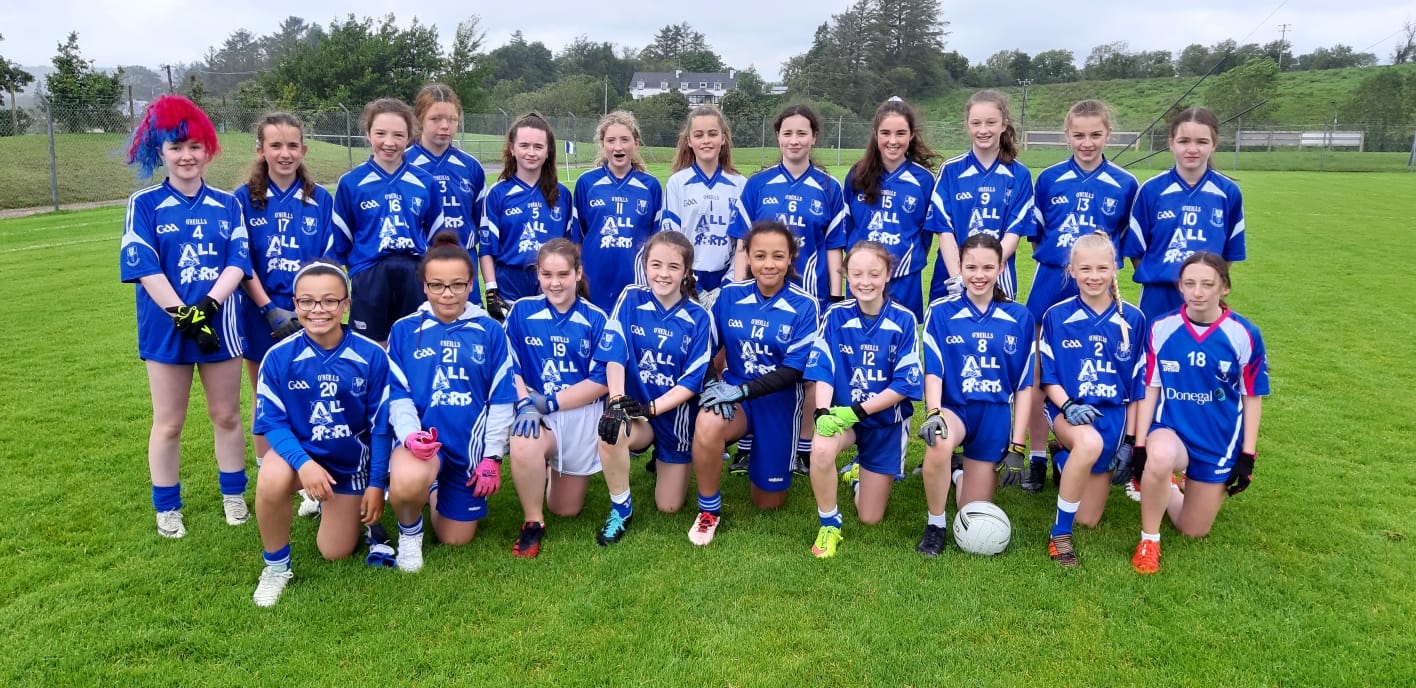 Minor Ladies Football
Four Masters: 3-6 – Glenties: 0-7
Four Masters Minor girls showed their true colours last night with a very determined performance against a good Glenties side. Under terrible conditions, the girls opened the match in attacking mode with Sophie Carr slotting home an early goal. Points from Aine Ward and Aoife Cox and another goal from Holly Roarty kept the scoreboard ticking. Glenties were very strong on the attack but the Four Masters' defence held strong with Katie Timoney and her full back comrades mopping up any loose balls. Before half time Hannah Crawford scored another goal which was just reward for some excellent laying off the ball and direct accurate kick passing. Despite a good lead at half time 3-2 to 0-3, the girls powered out of the blocks determined to hold onto that lead. Glenties attacked tenaciously but time and time again the Four Masters defence coupled with outstanding goalkeeping by Sarah Canney denied the Glenties girls the goal they badly needed. They pointed on 4 more occasions while Four Masters added 4 points also thanks to Lucy McGowan, Sophie Carr and Aine Ward. The midfield and half forwards were very diligent in gaining possession of the ball and driving the ball into the full-forward line who were eager to score. This was a fantastic team effort with everyone buying into the urgency and necessity of a win to stay in the main competition. The level of fitness was impressive and even Aine Byrne hurting her ankle and Lucy McGowan receiving an overzealous tackle, they kept pressing forward until the final whistle blew. Well done to all the girls… the players on the pitch…. the subs who got stuck in from the off and those who didn't get a run but were ready when needed… for a strong, resilient performance that gave the supporters plenty to cheer about.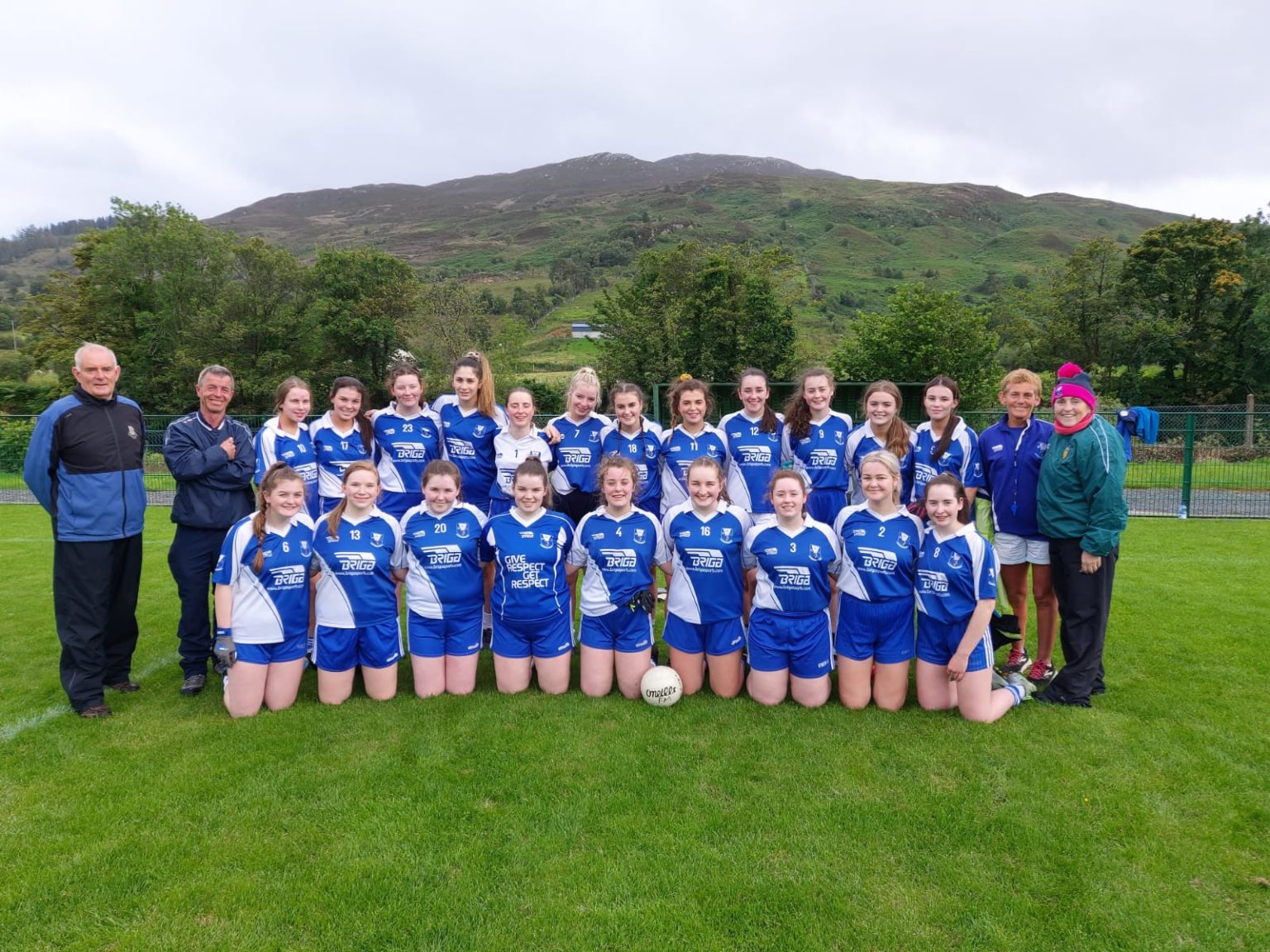 By fourmasterspro
Thu 6th Aug